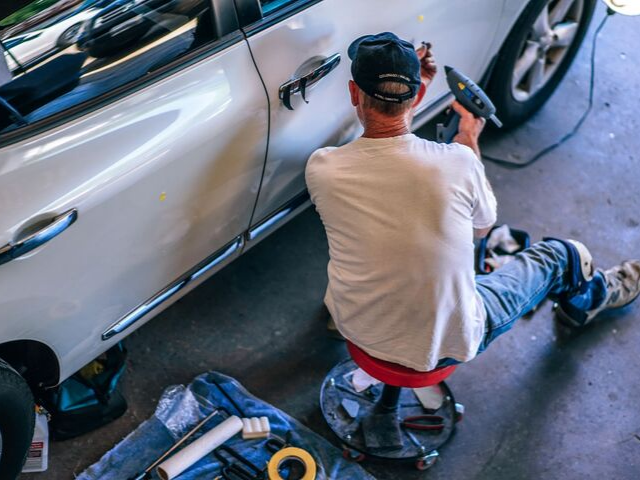 Listing Price $700,000
Broker: Jim Peddle
Real Estate Available, Wholesale - Retail
Summary
Business Description
Independent Auto Parts Distributor
Our firm has been engaged to sell the assets of a consistent, cash flowing Wholesale Auto Part distributor located in Cook County, IL. Operating from a single location, the business services customers who have been relying on its products and service for well over 10 years.
Revenues were $1,533,823 in 2018 and the SDE was $373,251. The SDE average for the past 3 years is $354,000.

The Company carries a wide variety of small auto parts including brake shoes, hoses, shocks and struts and other similar parts for everyday auto repairs and tune ups. With an estimated inventory of $675,000, the company is a one stop shop for all its clients' spare part needs. It purchases its parts for both domestic and foreign vehicles directly from manufacturers in and around the Chicago area as well as around the globe. The Company will also custom order parts that are not in its primary catalog.
Detailed Information
Location: Cook County, IL
Inventory: Not included in asking price - $675,000
Real Estate: Owned
Building SF: 10,000+
Employees:10
Furniture, Fixtures, & Equipment (FF&E): $46,130 - Included in asking price
Facilities:The Company operates out of a single warehouse facility that is owned by the seller. The Seller is interested in selling the property or entering into a lease agreement.
Competition:The Company is primarily a wholesale distributor, it does not do much in the way of marketing. Most of its customers come through word of mouth or referrals within the auto repair industry. The largest percentage of sales depends on auto industry customers that call to have parts delivered to their places of business. There is a small retail storefront for customers but retail sales only make up a small percentage of the Company's business. The Company has a general website with the catalog of parts available for purchase as well as store contact info. The Company is also working on making the website ecommerce ready.
Growth & Expansion:A new owner could grow the business by expanding online sales once the website is ecommerce ready as well as outside sales and social media advertisements. The Company currently has no sales team and it could increase its exposure to other repair shops if it brought on more salespeople. The Company does not run specials on shop supplies or other fast-moving products which would also help increase sales.
Financing:$70000 - Subject to buyer approval
Support & Training:Mutually agreed upon training and transition period for qualified buyers.
Reason for Selling:Retirement - Transition to outside ownership

Financials:
Asking Price: $700,000
Cash Flow: $354,000 (3 Year Avg)
Gross Revenues: $1,533,823
FF&E: $46,130
Inventory: $675,000
Real Estate: $Available
Established: Confidential