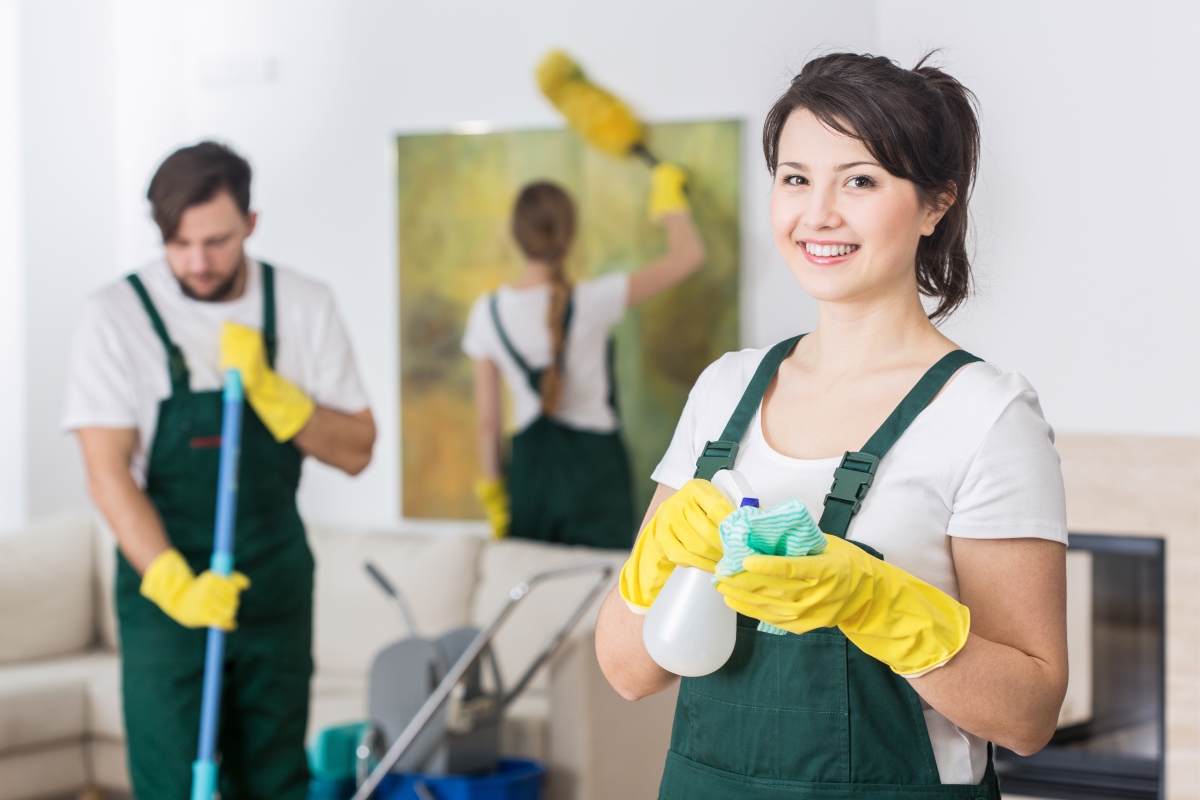 Cleaning & Maid Service|Active Listing|Playbook Advisory
Residential cleaning & maid service business opportunity listed for sale with Playbook Advisory. Contact the listing broker Jim Peddle at 312-525-9622 for more information.
Well Established Professional Maid Service Franchise
Industry: Maid Service – Residential and Commercial
Listing Price: $140,000
SDE: $75,941
Broker: Jim Peddle
ID: PB16120
Why You Should Be Interested:
Consistent 3 year revenue growth
Low overhead and high ROI
Expansive protected sales territory - Includes Naperville, IL.
Unlimited support and training structure through franchise membership
Facts About this Listing:
Revenues $202,805 in 2016 (Increased 79% YOY)
Cash flow/SDE $75,941
Employees – 7
Leased/subsidized office lease
This Listing is for a well-established maid service franchise that specializes in residential and commercial cleaning services. With the multi-billion dollar home services industry exhibiting rapid growth, the Company is poised for continued growth in 2017. The Company is well known for its friendly customer service and easy to customize cleaning plans.
The Company offers a variety of cleaning services to its clients including green cleaning, monthly cleaning, weekly and biweekly cleaning, carpet shampooing, move-in and move-out cleaning, and much more. The Company also implements highly customizable cleaning plans to ensure that each customer gets the most comprehensive maid services available. The main franchise has locations all across the United States and was founded in 2005. The franchise offers an expansive set of marketing materials and marketing plans for its members.
The Company has an expansive protected sales territory in the affluent south and west Chicago suburbs. The territory contains over 192,881 qualified homes. Its primary customer base includes mostly homeowners but the Company does offer its services to several small businesses. Most of the Company's revenue comes from recurring customers. The overhead for the Company is also very low and it has a strong ROI.
The Company has unlimited access to training and marketing materials through the main franchise. A new owner could easily grow the revenue by expanding marketing efforts into the more overlooked areas of the territory.
Interested buyers will execute and NDA and complete a buyer profile for the listing prior to the release of the name of the company. Please call Jim Peddle at 312-525-9622 or email info@playbookadvisory.com.
Key words: Acquisition Opportunity, Asset Sale, Seller Financing Offered to Qualified Buyers
FOR ADDITIONAL INFORMATION, PLEASE CONTACT:
Playbook Corporate Advisory, Inc. Business Broker – Jim Peddle
312-525-9622